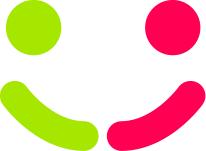 Sefton Sexual Health offers a free and confidential service in clinics across Sefton
Guidance on attending Sefton Sexual Health services Coronavirus (COVID-19)
Sexual and Reproductive Health Patients
The NHS has put in place measures to ensure the safety of all patients and NHS staff while also ensuring services are available to the public with a clinical need.
From Monday 23rd March 2020 Sefton Sexual Health made changes to enable us to offer services in a different way to keep you and our staff safe. We are still open and can often provide support without seeing anyone face-to-face.
We have reviewed availability of all treatments and services and are now able to offer most services to patients if you have been asked to postpone any of your sexual health requirements since March please call to organise a new consultation to speak to a healthcare professional.
Please do not walk in and attend one of our clinics. All face to face attendances are by appointment only.
If you have a face to face appointment please follow the instructions given to you by our team to ensure that social distancing is maintained to ensure the safety of both our patients and staff.
If you want testing for STIs but have no symptoms please order a test through the home testing service.
If you want to be seen about a problem related to your sexual health or you have a contraception need please phone 01695 656550 between 9:00 am and 5:00 pm Monday to Thursday and 9.00 am and 4.00 pm. For further guidance please see the following information advice-for-women-seeking-contraception-and-srh-during-covid-by-fsrh
Please be aware there may be a delay in answering the phone, but that you will be given the opportunity to make an appointment to speak to a doctor or nurse who will discuss the options with you over the telephone.
HIV Patients
Following advice from British HIV Association (BHIVA) recommend following CROI 2020, there continues to be no evidence that people with HIV are at higher risk of COVID-19, or severe disease if affected, and no evidence regarding the impact of viral load or CD4 on either of these.
Please follow national advice as provided from the Department of Health We also advise that patients have at least 30-days medication available and sufficient supply to allow for possible travel restrictions or quarantine.
If you need additional medication please contact SPA 01695 656550 and we will do our best to support you with accessing more medication.
We will be moving to telephone consultations for patients who it is appropriate to do so and we will contact to advise you regarding your upcoming appointments.
For current advice and guidance from the Department of Health follow this link https://www.gov.uk/coronavirus
We apologise for any inconvenience caused.
Please help us to help you.