PACE Clinics for young people 19 years & under
All our clinics have sessions which are for patients aged 19 years and under only – check out the clinic times page for opening times. These sessions offer the same clinical service as all our other clinic times – it's just that older patients won't be in the waiting room at the same time!
Remember – if you're under 19 years old, you still can attend any of our clinics for all ages too. It's up to you.
What happens in clinic?
All our services are free. You can attend a walk in and wait session or make an appointment.
Why see our FAQ for more details
Do I need to bring anything with me?
If it is your first visit to our clinic, we will need to register you onto our computer system, it will be useful if you know your address and postcode as well as a contact number.
Our computer system is only used by Sefton Sexual Health staff and no one else can access the system so your information is confidential.
Can I bring friends or family in with me?
Yes, you can bring anyone you trust with you during your visit, however the nurse or doctor will need to see you on your own at the beginning of the appointment and will then invite your friend or family members in to sit with you.
What happens when I'm called in by the nurse or doctor?
A nurse or doctor will show you into the clinic room to discuss why you have visited the clinic. They will also ask your questions about your medical history, and may take your blood pressure and weight.
If you need condoms, or other contraception e.g pills, you will be taught how to use them and be given a supply before you leave. If you want a long term method of contraception (LARC) such as the implant or injection, we will explain how it works, make sure it is suitable for you to use. Most of the time, we can provide this straight away, but if this isn't possible, we will need to make another appointment for you.
What samples will I be asked to give?
This will depend on why you are visiting us. If you are attending for a sexual health screen for possible infections then we will ask you either for a urine sample or a vaginal, oral and/or anal swab dependent on the type of sex you have as well as a blood sample.
You have control of the situation and only samples you consent to give will be taken.
Do the swabs hurt?
No, they are taken using a cotton bud and while this might be a bit uncomfortable, they are not painful.
How will I get my results?
We will text your results to you within 10 working days of you being seen in the clinic.
We rely on you keeping your contact details up to date so we can get your results to you as soon as possible. Please make sure you tell us if you have changed your mobile number when you attend. We will also ask you to confirm your details when you attend the clinic.
Can I come to the clinic just to get condoms?
Yes, you can come to any of our sexual health clinics and pick up free condoms. If you are under 16, we will ask you to see the nurse first.
You can also pick up free condoms at any Sefton C-Card site.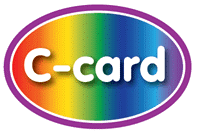 Check out C Card Venues for more information
Worried About Pregnancy?
Worried about Chlamydia?
Check out how to order a home screening kit from our STI section
Feeling down in the dumps?
Kooth for young people aged 11 to 18 years old.
 This is a free online and anonymous mental health and wellbeing support service.
It offers a counselling and emotional wellbeing platform for children and young people aged between 11 and 18. Alongside counselling, users can find self help materials and a safe online community for young people 365 days a year. For more information, please click on the link below.