Support & Networking Groups for Sefton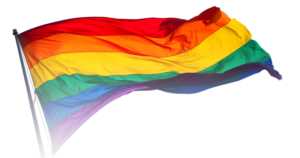 Embrace
Embrace is a Sefton CVS network which is for all Lesbian, Gay or Bisexual (LGB) people who live, work or socialise in Sefton, Merseyside. The network is run by and for members of the local LGB communities and is open to everyone to join.
Contact: embracesefton@gmail.com
Website: seftoncvs.org.uk/networks-forums/embrace
---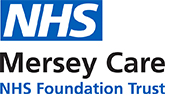 Armistead (Liverpool based service)
www.merseycare.nhs.uk/our-services/physical-health-services/armistead/
The Armistead Centre is a free and confidential support, information and sexual health promotion service for the lesbian, gay, bisexual and trans (LGBT) community. Support for street based sex workers is provided by Mersey Care across Liverpool.
They provide a safe space for LGBT groups, one-to-one support, harm reduction advice on lifestyle, support for parents and carers of LGBT people, counselling and rapid HIV testing.
---

New Beginnings LGBTQ+ Youth Group
New Beginnings is a youth group for young people who are LGBT aged 11 – 19 years. The aim of the project is to provide a safe place for young people to meet, learn, to be and find who they are in a safe non – judgemental environment.
For more information on how to contact follow this link  https://www.seftonyouth.co.uk/lgbtq/
---
Trans Support
Trans Health Sefton – NHS Clinical Service
This service is for patients whose gender identity is different from the gender they were assigned at birth.
Users of Trans Health Sefton will have either self-referred or have been referred by a healthcare professional such as their GP. Whichever route they have come through they will initially be seen by Dr Anna Hunter, a local GP with more than a decade of experience working with patients in the local area.
This clinic will see a wide range of people:
Those questioning their gender identity who would like further information or help to manage their feelings .
Those who consider themselves to be transgender male or female, gender neutral, gender queer, non-binary or otherwise gender variant, but who have not previously sought formal medical help
Those with an established diagnosis of gender incongruence, gender identity disorder or gender dysphoria, many of whom may already have had some form or medical and/or surgical treatment
Referral is self or via your GP. All appointments take place at The Strand Medical Centre, Bootle.
Tel. 0151 922 1600
---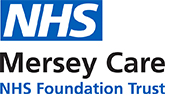 Mersey Care Trans Support Service (TSS)
NHS Counselling Service
This a service to support local transgender and gender nonconforming people who may be experiencing distress in relation to their gender (sometimes called gender incongruence) by listening to them, informing them of available options to relieve their gender distress, and empowering them to move forward with their lives.
Usually a referral into the service comes from someone's GP but there is also the option to self-refer. We consider referrals from the age of 16 upwards.
Once the referral is accepted, you will receive a series of one hour long sessions with an experienced Therapist/Counsellor. The sessions aim to help you:
Understand yourself better
Be aware of available options for resolving your gender incongruence
Explore your life goals and how to achieve them
Ensure that you are receiving all of the support you need
We can also support your GP with any onward referral to a gender identity clinic if appropriate or make this referral ourselves.
For more information contact the Mersey Care TSS service on 0151 247 6500 and select the Abacus sexual health option.
---
Trans Support
In Trust Merseyside
Website: merseysideintrust.org
In-Trust Merseyside is a network that challenges transphobia and discrimination. Their key objectives are to:
Provide support and guidance for men and women with an intersex or transgendered history in Merseyside.
Positively promote best practice around employing people from this community.
Work with both voluntary and public sector organisations to identify the barriers to employment and service delivery faced by this community.
Combat transphobia, promote greater acceptance and rights for all people under the 'trans umbrella'.
Provide a safe place to explore and express personal gender identity, provide advice, and offer support with transitioning.
In-Trust Merseyside are working in partnership with Sahir House by promoting trans peer mentoring by and for those who identify as transsexual, transgender and gender non-conforming people across Merseyside.
Monthly meetings at SING Plus in Seaforth
Contact anthony@merseysideintrust.org for more details
---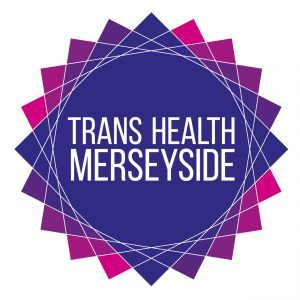 Trans Health Merseyside
Trans Health Merseyside (THM) is a monthly wellbeing peer support session covering a range of health and wellbeing issues.  Trans peer mentors are available for one-to-one support and signposting at 5.30-6pm and 7.30-8pm every 3rd Tuesday of the month.  Please register your attendance by phoning Sahir House on 0151 237 3989 and ask for the Trans Health Merseyside Project Worker.  There is changing space available and the building is fully accessible. Contact: transhealthmerseyside@sahir.uk.com
---
Young People
Local – New Beginnings LGBTQ+ Sefton Youth Group – see above in LGBTQI+ support
National – Mermaids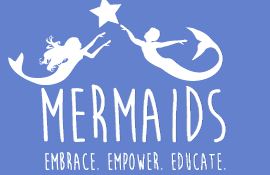 Family and individual support for Gender Diverse children and teenagers
Mermaids are a UK based charity supporting gender variant children, teenagers, their families and their professional network, including:
A website full of information and resources www.mermaidsuk.org.uk
An email address info@mermaidsuk.org.uk
A Helpline – 0344 334 0550 (Mon-Fri 9am-9pm)
Private parents online forum
Moderated teens online forum
Family Support Groups
Residential Weekends for families
Day events for families
Comprehensive training packages for professionals including schools and NHS
Signposting to medical and legal agencies
Kooth for young people aged 11 to 18 years old.
 This is a free online and anonymous mental health and wellbeing support service.
It offers a counselling and emotional wellbeing platform for children and young people aged between 11 and 18. Alongside counselling, users can find self help materials and a safe online community for young people 365 days a year. For more information, please click on the link below.